It depends on the plastic material of the heated part of the water dispenser. In fact, the key is whether the water dispenser is a qualified product. As mentioned before, there are several types of plastics: PET, scientific name polyethylene terephthalate; HDPE, scientific name high density polyethylene; PVC, scientific name polyvinyl chloride; LDPE, scientific name low density polyethylene; PP, scientific name Polypropylene; PS, scientific name polystyrene; Others, other plastics.
At present, the material of buckets used in water dispensers is generally PET, which is the safest. At the water outlet, most of the material of this part of the water dispenser is PP. It can actually be used for microwave heating packaging. The melting point is about 150 degrees Celsius, and it is safe to be heated. The inner tank is generally made of stainless steel, ceramics, titanium alloys, etc. Some low-end water dispensers may also be made of LDPE, but the melting point of LDPE is 110 degrees Celsius, which is close to the critical value of food safety including safety of utensils. Although it is not toxic, it is It is best not to buy and use this.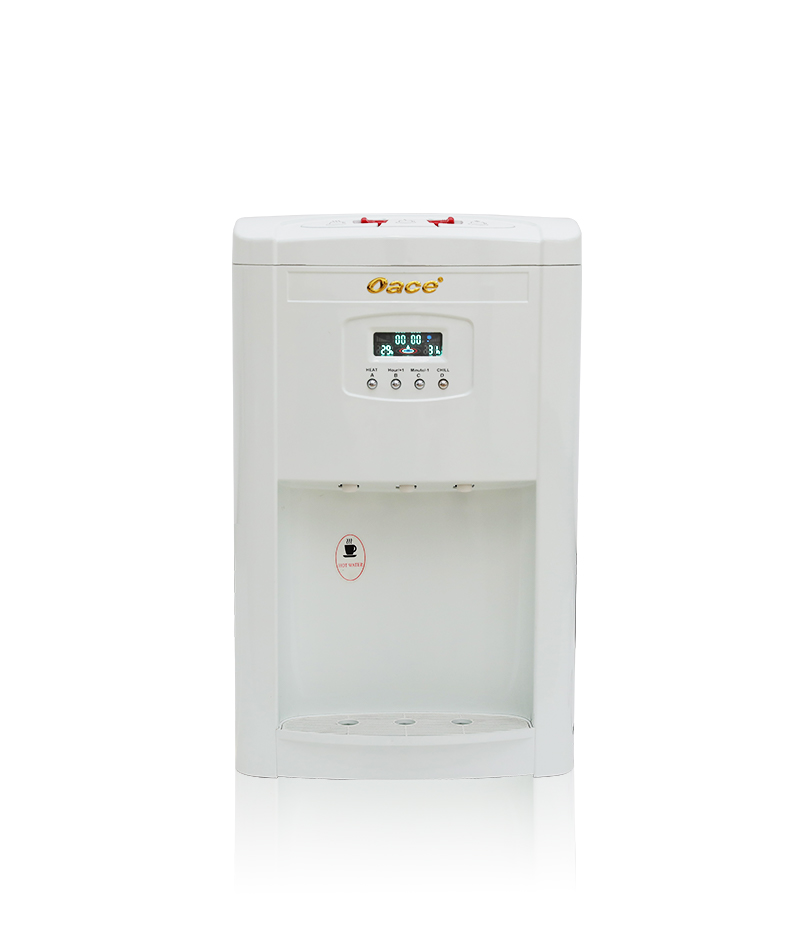 Of course, it is also possible that some water dispensers produced by black-hearted merchants are made of PVC. In addition, it is also possible that the heated part is made of PS plastic, which is relatively safe after being heated, but it is still close to the critical value. This is not a real qualified product. In short, as long as it is a qualified product, although the material of some parts is plastic, the safety will also be guaranteed, and it is difficult to say those inferior water dispensers.
Established in August 2002,
Suzhou Oasis Electronic Co., Ltd.
 is 
wholesale compressor cooling water dispensers Suppliers
 and 
hot cold water dispensers company Factory
 in China. The company's registered capital is 17.3 million. It covers an area of 20,000 m³, with a construction area of around 15,000 m³. As an enterprise specializing in the research, development and production of technology and related products and equipment in the drinking water industry, Oasis produces 30~400,000 water dispensers, water purifiers and other water-saving household appliances every year. In the past five years, it has obtained 35 related invention patents, 38 patents for utility model and 5 appearance patents. We adhere to the concept of "everything to meet their needs" and strives to provide their customers with carefully designed compressor cooling water dispensers and services. Our products are divided into domestic and commercial water dispensers, direct drinking and soda drinking dispensers, and other household appliances, more than 50 models. The company has been running ISO9001 quality system certification for nearly 20 years, and the 
wholesale Hot Cold Water Dispensers
 have obtained UL, CE, GS, ETL, CCC and other certificates respectively. We have established stable business relationships with customers from dozens of countries in the US, Israel, Mexico, Hungary, etc.